AC input 100v -240V,50/60HZ to DC output waterproof IP67 IP68 level 29.2V 4A
Model:XSG2924000, Safety certificates: CB, CE,EMC, LVD
Output: 29.2V charger for 25.6V LiFePO4 battery,
power 120W max
Input:
1. INPUT VOLTAGE RANGE:90Vac to 264Vac
2. RATED INPUT VOLTAGE:100Vac to 240Vac.
3. INPUT FREQUENCY RANGE:47Hz to 63Hz
Output graph: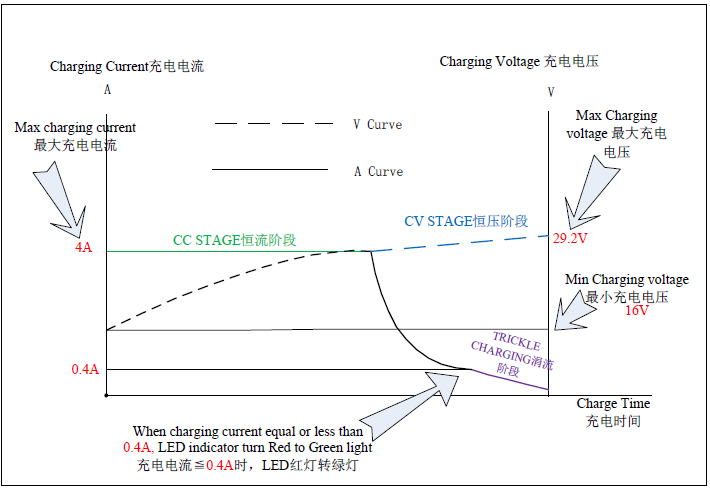 Popular waterproof Battery Chargers:
14.6V6A LiFePO4 battery charger, XSG1466000; 25.2V5A lithium battery charger, XSG2525000,
24V 4A Lead-acid battery charegr, XSG2924000; 42V3A lithium battery charger, XSG4203000;
54.6V 2A lithium battery charger XSG5462000; 48V 2A lead-acid battery charger XSG5842000; 
Production and samples:
Xinsu Global has strong development ability, can accept the OEM and ODM orders,
Normal customer sampling time: 5-7 days
General production time(order quantity between 1000-10000pcs) : 25 days
General production time(order quantity is more than 10000pcs) : 30 days
Processing flow: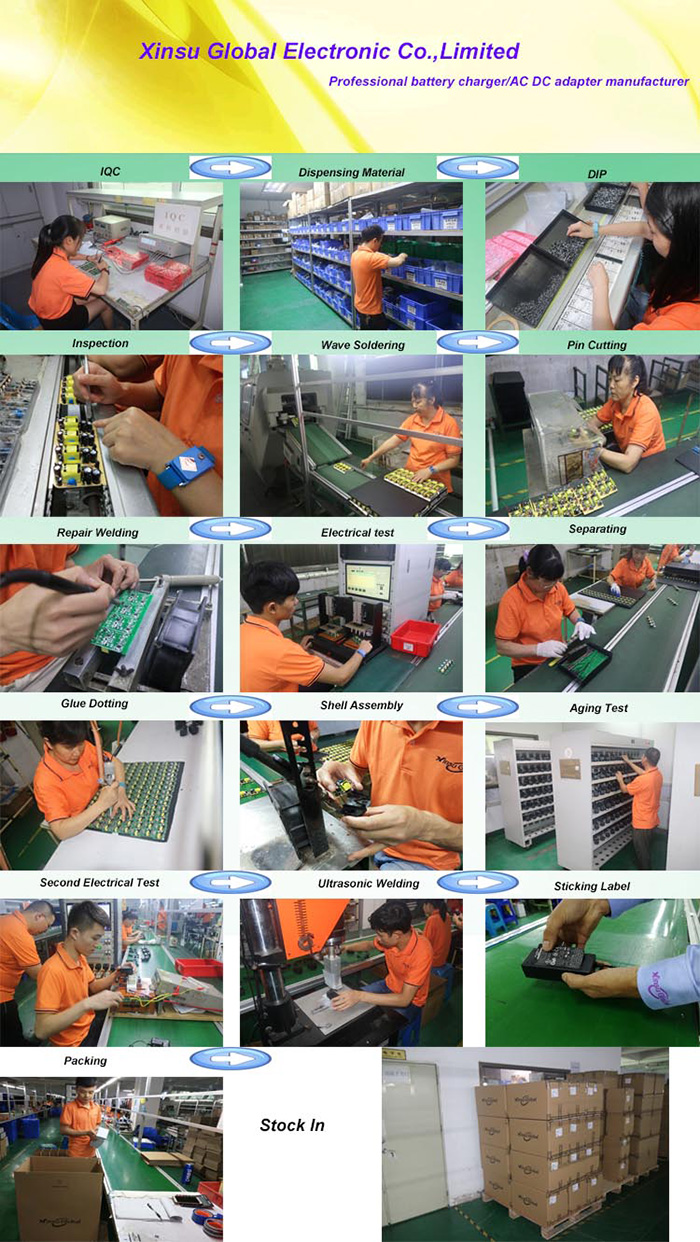 How to ensure product quality?
1. Main engineers have more than 25 years experience
2. Rigorous quality inspection department
3. High-quality supplier system
4. Advanced production testing equipment
5. Strictly trained production staff
6. 100% of all products are fully loaded with aging test for 4 hours
Xinsu Global has been on the batetry charger industry for more than 14 years histoy, strong product development ability to help more clients with good quality and service, just please leave your messages to our engineers.