Used for what products:
Electric wheel chair battery charger, mobility scooter battery charger
Disinfection robot charger, electric lifter charger, Lawn mower
Floor scrubber charger, Energy storage equipment charger
Adavantages:
1. PC enclosure, V0 fire proof
2. Sealed enclosure, more safer
3. Fanless, more quieter

4. High quality, long warranty
5.Full safetions, can help customers get the whole machine certification more easily
6. Small MOQ required to help clients to test the market
Production and samples:
Xinsu Global has strong development ability, can accept the OEM and ODM orders,
Normal customer sampling time: 5-7 days
General production time(order quantity between 1000-10000pcs) : 25 days
General production time(order quantity is more than 10000pcs) : 30 days
Processing flow: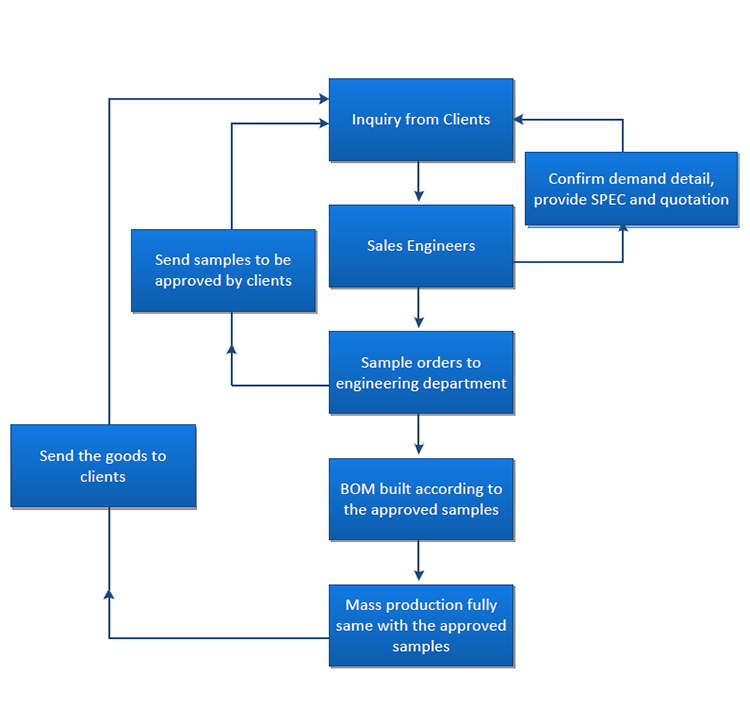 How to ensure quality?
1. Main engineers have more than 25 years experience
2. Rigorous quality inspection department
3. High-quality supplier system, components from the Well-known manufacturers
4. Advanced production testing equipments
5. Strictly trained production staff
Xinsu Global has more than 14 years of experience in the charger and switching power supply industry. Xinsu Global 200W chargers are favored by the market and customers, We are very confident to provide you with high-quality products and services. Please leave professional things to professional manufacturers to do.