28V 150W 200W AC DC adapter application:
Household appliances power supply, studio camera,access control, electric pump power supply.etc
Advantages of the Xinsu Global 28V switching power supply:
1. various safety certifications UL, cUL, FCC, PSE, CE, UKCA,SAA, CCC marks are on the label, cab be used for the most markets with different AC mains cable.
2. High effiency with low noise, energy star, DOE level efficiency
3. Over voltage protection, over current protection, short circuit protection, Hiccups protection, When the fault is removed, normal operation resumes。
3. Low MOQ required, supporting OEM and ODM to help the clients test the markets.
Production processing: Can provide customers with visualized production images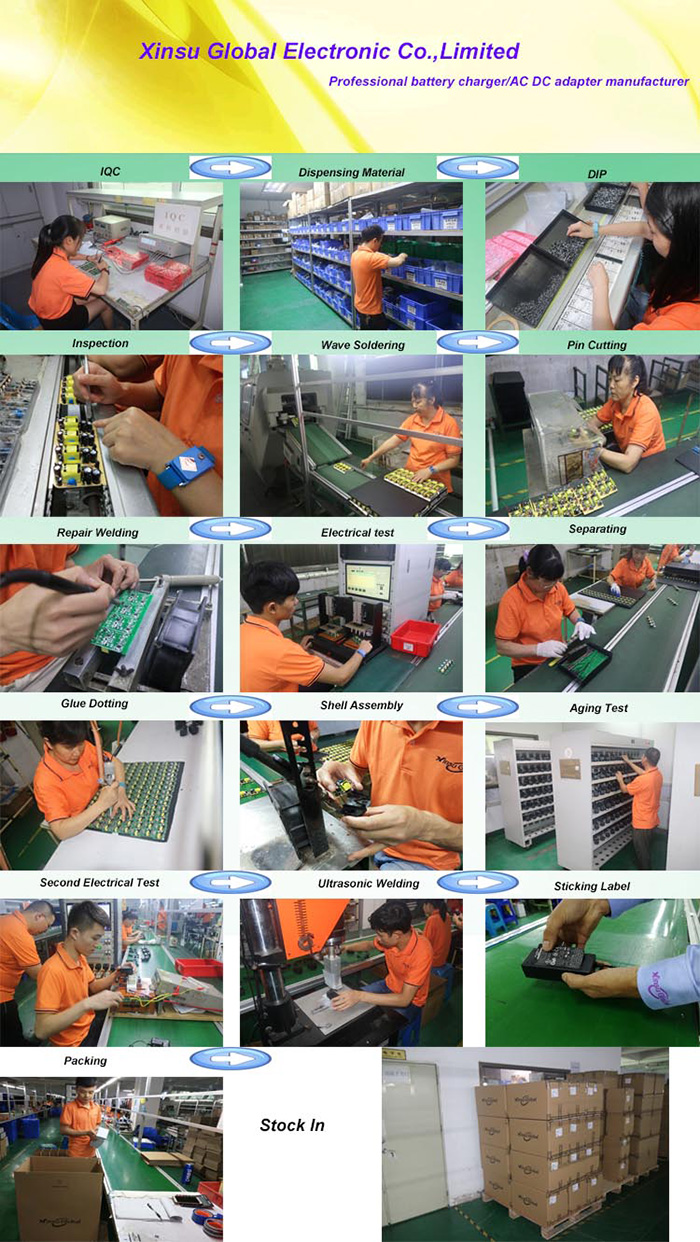 Global exhibitions: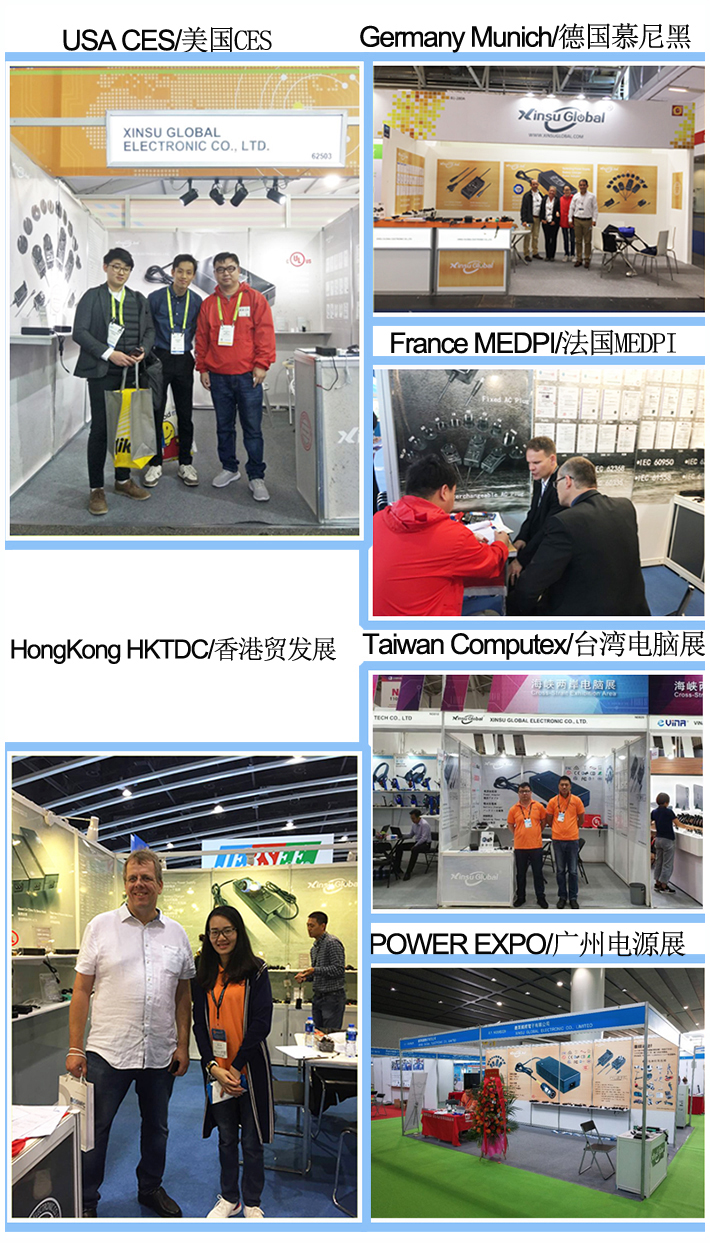 How to ensure product quality?
1. Main engineers have more than 25 years experience
2. Rigorous quality inspection department and stuffs.
3. High-quality supplier system, components from well-known manufaturers make sure the long warranty.
4. Advanced production test instruments
5. Strictly trained production staffs
How to delivery them to you?
Xinsu Global has 14 years of export experience, exports its products all over the world, and has more reliable freight forwarding partners, which can help customers deliver goods to customers quickly, safely and cost-effectively, thereby greatly improving convenience. Xinsu Global's numerous safety certificates guarantee the legality of use in relevant markets, and provide customers with high-quality power adapters to bring more benefits to customers. Choose Xinsu Global to be your trusted supplier and partner of safety power adapters.