12 volt 5Amp medical switching adapter, wide AC voltage input to DC output, efficiency star DOE Level VI with interchangeable multi wall plug , US/JP. EU. UK. AU, KR, AR, BR, ZA, IN, CN
Model:XSG1205000, output: 12 Volt 5 Amp, power 60W max.
Medical switching power supply 12V 5A interchangeable plug adapter IEC EN 60601 certificated used for the medical devices.
Safety certificates: CB, UL, cUL, FCC, PSE, CE, UKCA, CCC, KC
Input:
1. INPUT VOLTAGE RANGE:90Vac to 264Vac
2. RATED INPUT VOLTAGE:100Vac to 240Vac.
3. INPUT FREQUENCY RANGE:47Hz to 63Hz
Output:
RATED OUTPUT

SPEC. LIMIT

Min. value

Max. value

Output regulation

11.4VDC

12.6VDC

Output load

0.0A

5A

Ripple and Noise

-

<250mVp-p

Output Overshoot

-

±10%

Line regulation

-

±1%

Load regulation

-

±5%

Turn-on delay time

-

3000ms

Hold up time

10ms

-

10ms-

-
Popular 12 Volt medical AC adapters
12V 1A power adapter XSG1201000; 12V 2A power adapter XSG1202000;12V 3A power adapter XSG1203000; 12V 4A power adapter XSG1204000;
Drawings: L117.6* W56.6* H44.5mm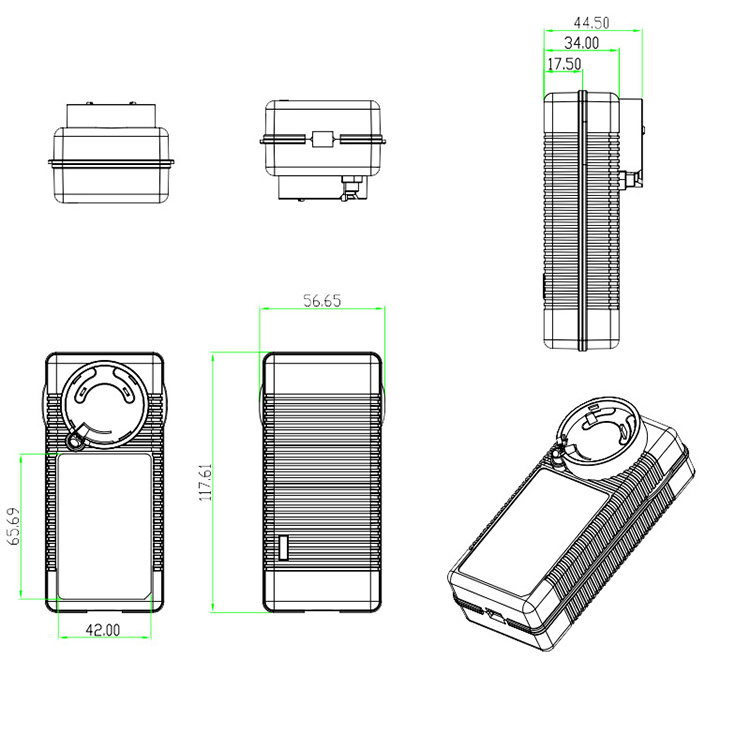 Interchangeable wall plugs: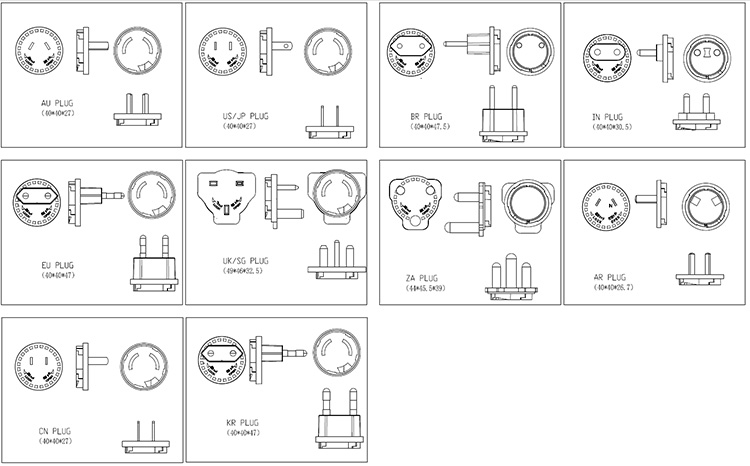 Packing: 
One switching power supply with one PE bag in one kraft box
50pcs/ctn
17.6kg/ctn
Carton dimensions: 44*38*36cm