Xinsu Global dekstop 16.8V 1A lithium ion battery charger, the ISO 9001 quality system certificated manufacturer. safety certifications UL, cUL, FCC, PSE, CE, GS, SAA, KC, CCC. stable quality chargers with long warranty. Xinsu Global engineers have strong development ability to support clients on new projects development.
AC to DC 16.8V 1A lithium battery charger adapter with LED indicator
Model:XSG1681000, Safety certificates: CB, PSE, CE, UKCA, UL, cUL, FCC, CCC, KC
AC inlet: IEC-320-C6, IEC-320-C8, IEC-320-C14
Ouput: 16.8 volt 1 Amp, power 16.8W
Input:
1. INPUT VOLTAGE RANGE:90Vac to 264Vac
2. RATED INPUT VOLTAGE:100Vac to 240Vac.
3. INPUT FREQUENCY RANGE:47Hz to 63Hz
4. OPERATION TEMPERATURE: -20°C - 40°C
5. STORAGE TEMPERATURE: -30°C - 70°C
Portections:
Over voltage protection, Over current protection, Short circuit protection, Polarity reverse proetction(Optional), the second over voltage protection.
LED indicator: LED turn red to Green when fully charge the battery.3 stage charge mode, constant current to constant voltage to trickle current
Charging Status
Charging Stage
LED indicator
Charging
Constant Current
Constant Voltage
Charged Full
Trickle Charging
Charging diagram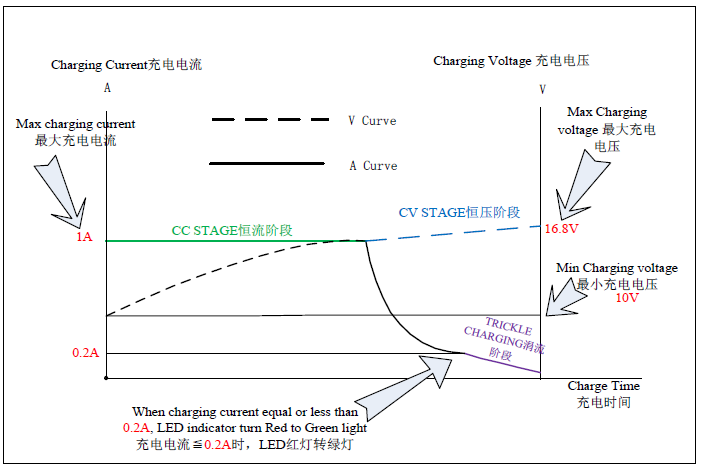 Package:
Charger+PE bag +AC power lead +Kraft box
50pcs/ctn
Drawings: L99* W44* H31mm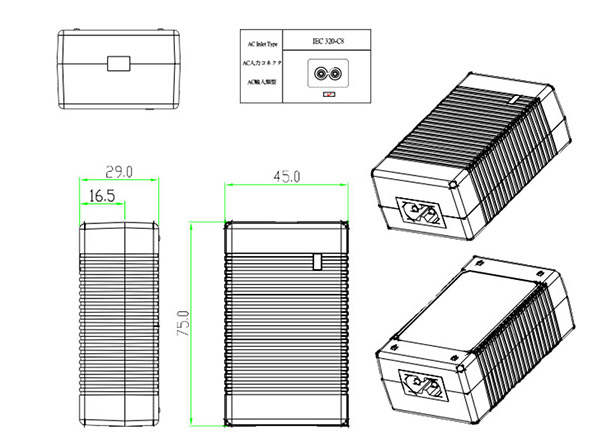 Popular 16.8V lithium battery chargers:
16.8V 0.5A charger: XSG1680500, 16.8V 1.5A charger: XSG1681500,16.8V 2A charger: XSG1682000
16.8V 2.5A charger: XSG1682500, 16.8V 3A charger: XSG1683000, 16.8V 3.5A charger: XSG1683500
16.8V 4A charger: XSG1684000, 16.8V 5A charger: XSG1685000, 16.8V 6A charger: XSG1686000
16.8V 8A charger: XSG1688000, 16.8V 9A charger: XSG1689000, 16.8V 10A charger: XSG16810000
Manufacturing Process: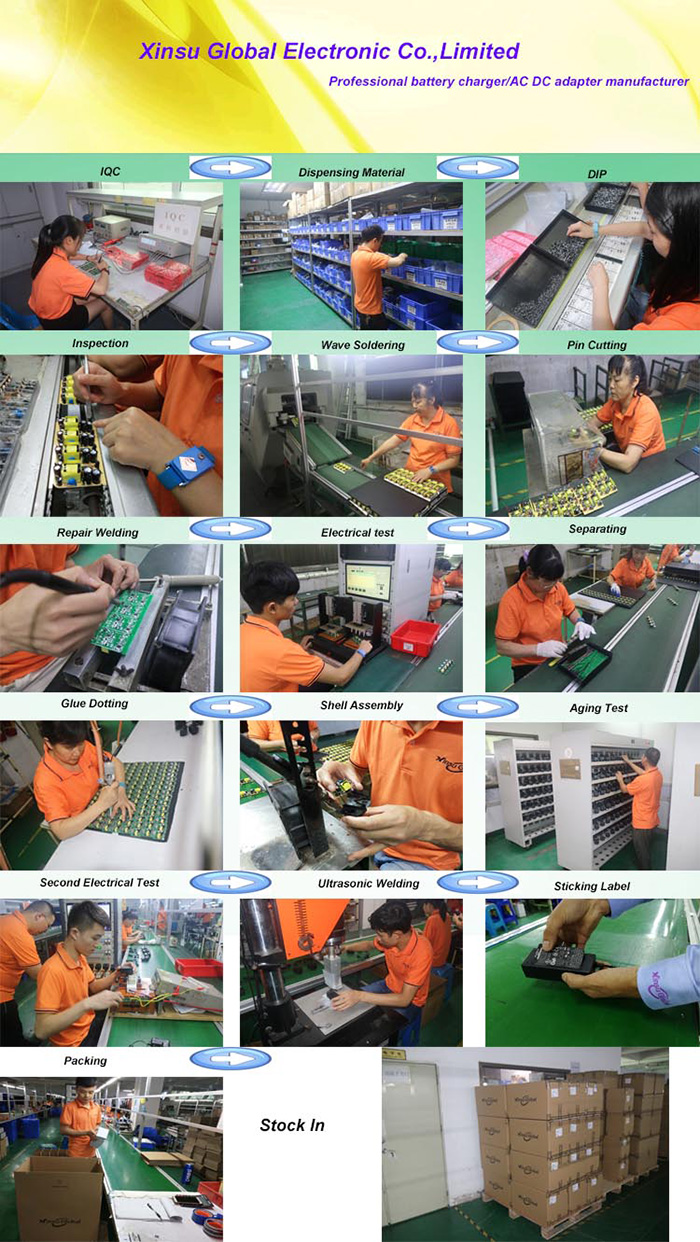 Universal Exhibitions: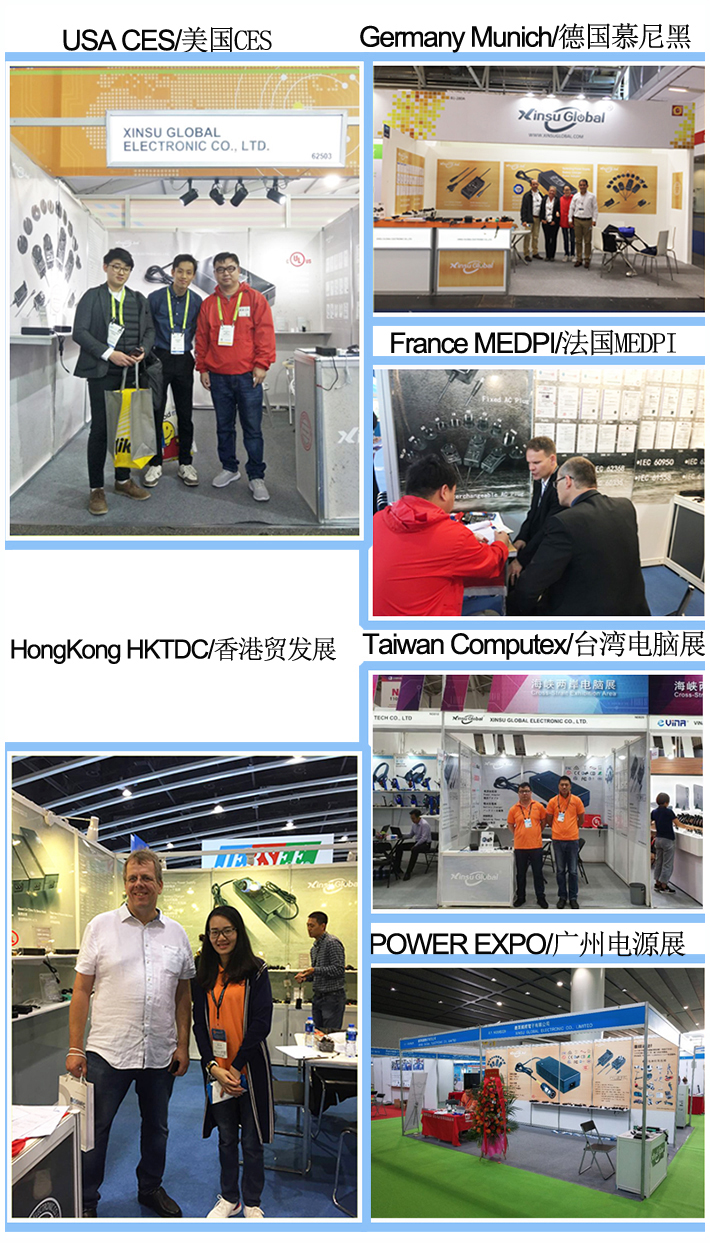 16.8V 1A charger,16.8V 1A  lithium battery charger,16.8V 1A li-ion battery charger