The lithium battery charger has the functions of over voltage protection, over current protection, short circuit protection and reverse polarity protection.The floating charging method of the lithium battery charger can maximize the battery capacity.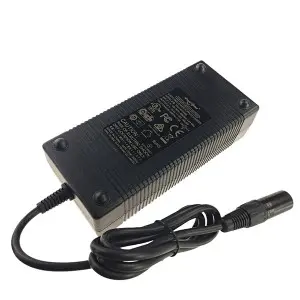 Lithium battery charger is a charger specially used to charge lithium ion batteries. Lithium-ion batteries have higher requirements for chargers and need protection circuits. Therefore, lithium-ion battery chargers usually have higher control precision and can charge lithium-ion batteries at a constant current and voltage.
Precautions for lithium battery charger
1. The working selection of the charger should be consistent with the battery being charged.
2. To understand whether the battery is really fully charged when the charger is fully charged. Some chargers can remove the lithium battery when the full indicator light is on
Lithium battery charger charging process instructions:
When the power is not connected, the LED light on the circuit board does not light up
The power supply is connected to the circuit board, the green LED is continuously on, and the circuit board is waiting for the lithium battery to be inserted.
After the lithium battery is put in, charging starts and the LED turns red.
When the lithium battery is fully charged, the LED turns green.