First: look at the appearance of the battery charger
Look at the appearance of the battery charger, whether the shell is solid, whether the power cord is thick
Second: see if the battery charger has passed the quality certification
See if the battery charger has relevant quality certification, such as UL, the inspection qualification number of the Quality Supervision Bureau, etc. Check to see if there are three products, the manufacturer's name, contact information, and date of manufacture of the electric vehicle charger. If these conditions are met, then this charger can basically be purchased with confidence.
Third: choose a powerful manufacturer
Electric vehicle charger manufacturers with many years of production history often have better business concepts, and their after-sales service is also guaranteed. And now there are many OEM manufacturers on the market who do not produce their own products, nor do they care about the quality of their products. They just blindly imitate and counterfeit, boasting about the sea, and when the return rate is high, they will slip away. Consumers and dealers can only admittedly unlucky. For example whether have the ISO 9001 quality certificate or Request third-party on-site check.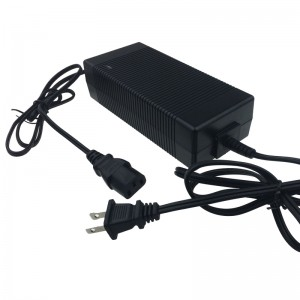 As a good battery charger, in addition to the two basic requirements of high temperature resistance and no leakage, it should also have the following functions:
Short circuit protection, overcurrent protection, overvoltage protection, polarity reverse protection and the second overvoltage protection