UKCA charger adapters for United Kingdom market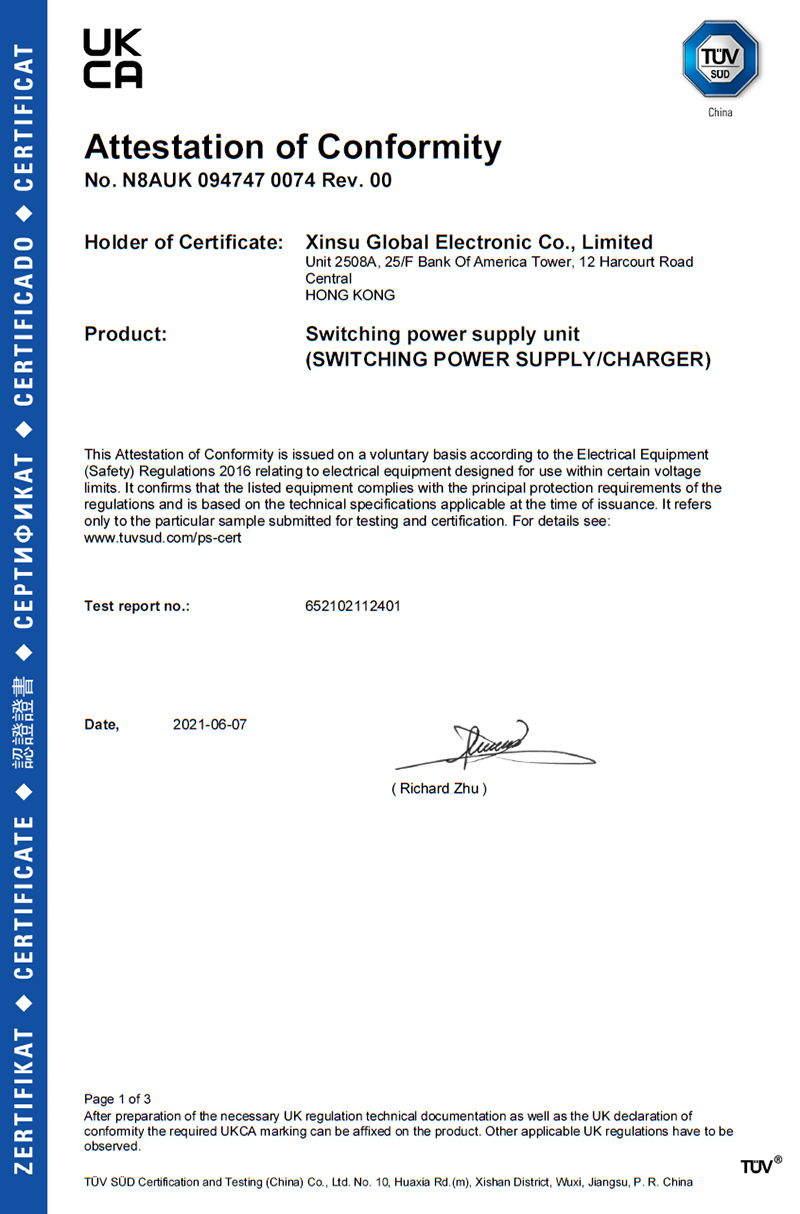 UKCA is a mandatory certification standard required by the United Kingdom after Brexit. As of January 2022, the United Kingdom no longer accepts the EU's CE certification and only accepts UKCA certified products.
Xinsu Global's desktop chargers, adapters, fixed plug-in wall chargers, adapters, conversion head multi-pin chargers and adapters have completed the application for UKCA certification. Xinsu Global's battery chargers and power adapter UKCA are produced by the German TUV laboratory. Attestation and issuance of certificates. At present, it covers the power from 3W to 220W, the product appearance is rich, the model is rich, it is a good choice for the British market.